Data Centre Racks
Data Centre Racks
We have developed a variety of low-cost, quick-install server cabinet locks to improve users' economic benefits. And Hidden Hinges, the hinges can't be seen from the outside of the box, increasing the anti-theft performance, and there are many specifications to choose from.
When designing cabinets, mechanism engineers can easily find suitable products through screening the product conditions on our website. In addition, the customer can also provide a schematic diagram of the mechanism design, Then our R&D department can select and recommend the most suitable parts for you.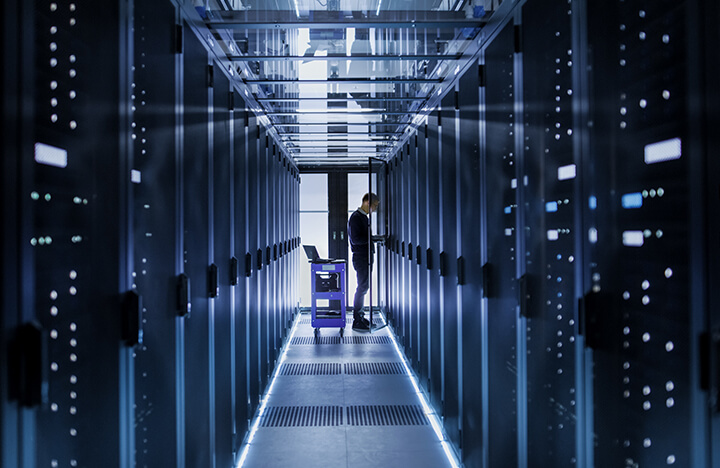 Server rack cabinets provide a secure and organized space for servers, networking equipment, and other critical components of a data center. To ensure the safekeeping of these components, a tamper-proof security system is essential.
Electronic Locking Solutions
Intelligent electronic locking systems for server rack cabinets offer several benefits over traditional lock-and-key systems. Electronic locks can use biometric authentication or access codes that are much more difficult to bypass than physical keys. They can be integrated with remote access control systems and programmed to provide access to only authorized personnel, reducing the risk of unauthorized access and theft. They also provide an audit trail of access attempts, giving greater transparency. These advantages make them ideal for ensuring the physical security of a data center.
TAI SAM Advanced Production Facilities
TAI SAM's professional R&D team designs customized electronic locking systems, as well as conventional locking systems, and our production processes include mold production, zinc alloy die-casting, plastic injection, stamping, and various surface treatments. We use lost-wax casting for stainless steel to achieve extremely fine tolerances.
We have our own fully automatic, high-capacity paint spraying and baking production line for powder coating surface treatment. We are capable of creating special surface treatments to meet the various needs of our customers, such as high salt spray resistance, varied surface thicknesses, customized colors, and more.
Competitive Prices and Accurate Delivery Dates
From product design and mold making to production and packaging, all of our security systems are produced in-house, allowing us to offer the most competitive prices and accurate delivery dates in the market. We provide product certifications, including RoHS/REACH certification against hazardous substances. Contact us today to learn more about how TAI SAM products can help you keep your IT infrastructure secure and reliable.
Data Centre Racks Accessories