Heavy Electric
Heavy Electric
Locking solutions for switchboards and control boxes.
The protection of data and products is increasingly important.Tai Sam industrial locking system can provide high-strength protection against accidental opening and environmental damage, especially in industrial environments. We can provide the best solution.
For more than 20 years, we have been innovating in product manufacturing processes, and have repeatedly solved the problem of mechanical parts faced by internationally renowned brand customers on high and low voltage switchboards and industrial control cabinets. TAI SAM technical team has 20 years of industrial cabinet lock performance case solutions It can provide the most rapid and effective product usage suggestions for end customer designers.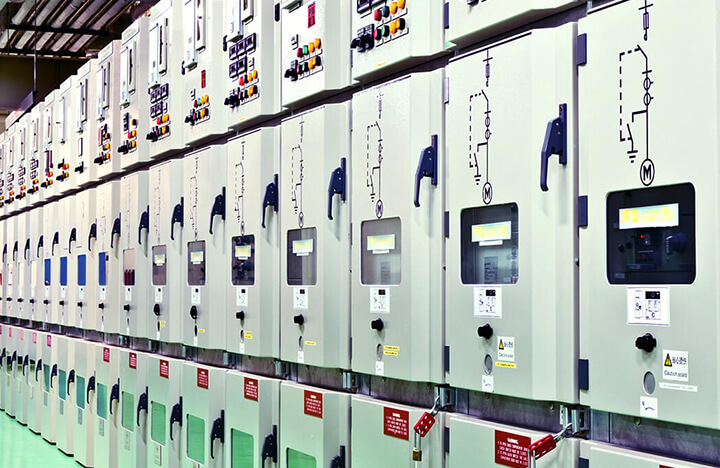 Power distribution enclosures and electronic enclosures are designed to house and protect electrical components for a variety of applications. In high-power electric distribution enclosures, there is often equipment that poses a significant risk of injury if mishandled, and unauthorized access to high-voltage electrical connections can cause electric shock. These enclosures are often located in remote areas where vandalism and theft are common problems. Therefore, it is crucial to use high-quality locks, hinges, and latches to ensure the security and protection of the equipment inside.
Rigorous Quality Management
To ensure the highest safety standards for equipment used in power enclosures, TAI SAM uses some of the most comprehensive testing equipment and maintains one of the most reliable quality assurance systems in the cabinet lock industry. Our testing equipment includes machines for tensile and compressive strength testing, drop testing, shock and vibration resistance testing, micro-hardness testing, density testing, high and low-temperature cycle testing, IP grade testing, pendulum impact testing, stress and spring testing, life cycle testing, UV, salt spray, water, and sand testing, HALT testing, and electrical parameter and voltage resistance testing. We have additional equipment such as an Atomic Spectrophotometer, Carbon-Sulfur Analyzer, X-ray, UV, and visible Spectrophotometers, and image and three-dimensional measuring instruments to ensure optimal performance and safety.
Our rigorous quality management system and sophisticated environmental management processes ensure that each product meets the strict conditions of electronic enclosures and other industrial applications.
Customized Solutions for Electronic Enclosures
At TAI SAM, our R&D team provides accurate advice, innovative design ideas, and customized manufacturing of security products for electronic enclosures. We have completed numerous industrial projects worldwide and are confident that TAI SAM security products will provide the protection needed to keep your valuable electrical equipment secure. Please contact us to learn more.
Heavy Electric Accessories