Communication Equipment
Communication equipment
With the popularization of smart city construction, Tai Sam provides a variety of hardware industrial locks to meet the needs of outdoor equipment and solve the original application-side operational problems, such as damping Hinge-supports the door panel when it is opened, allowing maintenance personnel to save the time of fixing the door panel and the cost of supporter parts; in addition, there is Passive Electronic lock with its own power supply by key, which overcomes the problem that managers need to prepare a large number of mechanical keys. Just one electronic key can complete the task, and at the same time solve the detection alarm notification when the device is anti-theft.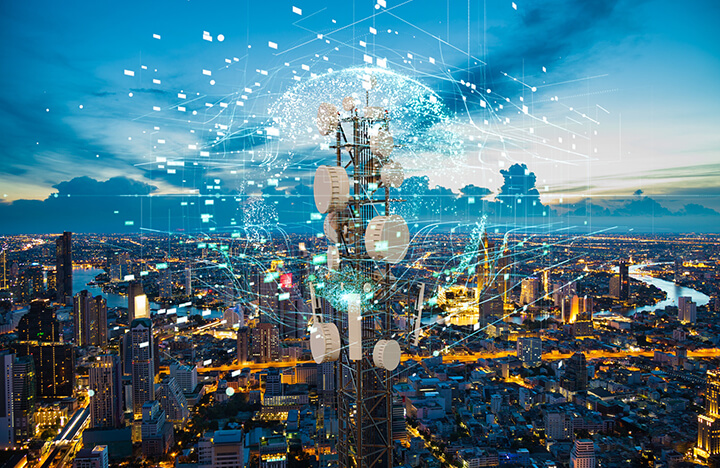 Hinges, electronic locking systems, latches, and cylinder cam locks are commonly used in telecommunications systems for securing cabinets, enclosures, and other equipment that house sensitive electronic components. Telecommunications systems are critical to modern-day communication and connectivity, and their reliability and security heavily depend on the quality of the locks, latches, and hinges used in their construction. Cabinets and enclosures can also be equipped with electronic locking systems to remotely control access and provide an additional layer of security.
Why Quality Matters:
Telecommunications systems are subject to many environmental and operational conditions that can compromise their performance. In outdoor settings, these systems are often exposed to harsh weather conditions, which can compromise their functionality. Being often located in areas that do not allow for oversight, they may also be targeted by unauthorized access or sabotage, making security a critical concern. As a leading manufacturer of cabinet locks, hinges, and latches, TAI SAM understands the importance of having high-quality products to enhance the security and durability of telecommunications systems.
TAI SAM R&D, Production, and Quality Control
TAI SAM designs and manufactures a wide range of products specifically designed for telecommunications systems, including cabinet cam locks, electronic locks, industrial hinges, handles, latches, quarter-turn locks, casters, door stays, and more.
TAI SAM products are made from high-quality materials such as stainless steel and aluminum and are designed to withstand harsh environments and heavy use. They are also easy to install and maintain, reducing downtime and ensuring that your systems remain operational even under the most challenging conditions.
TAI SAM's commitment to research and development, manufacturing excellence, and quality management has earned us a reputation as a trusted supplier of OEM, ODM, and private label hinges, locks, and latches to manufacturers and distributors in the United States, Japan, and across Europe. Our production capacity exceeds 30,000 pieces per day.
Contact us today to learn more about our products and services, and let us help you find the right security products that your customers can trust.
Communication equipment Accessories